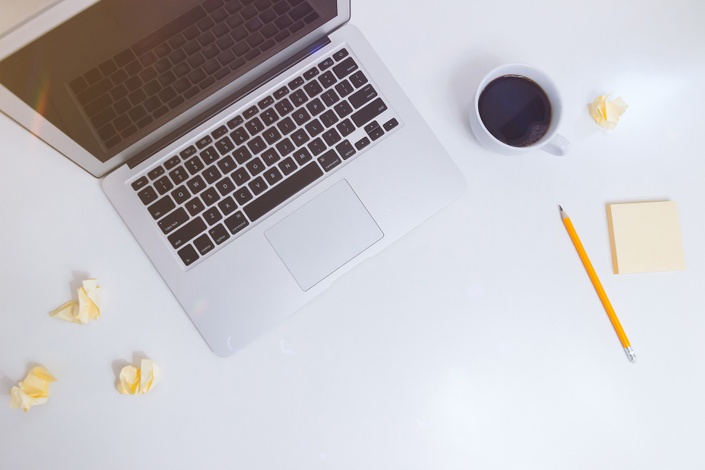 Create Your Teaching Portfolio in 5 Steps
A step-by-step process to help faculty and graduate students showcase their accomplishments and teaching experiences.
Enroll
Add this online course to your professional development programs to help faculty, graduate students, and postdocs create their teaching portfolio.
I've been leading teaching portfolio workshops for the past 15 years. I always ask my participants one question at the beginning of every session:

"Your thesis, dissertation, and scholarly articles show you can do research. But, what do you have that shows you can teach?"
A line on a CV or resume doesn't show anyone who you are as a teacher and how you help students learn.

And that's when they realize WHY the need a teaching portfolio.
But then stress settles in as they realize just how much they have to do to create a portfolio documenting all of their teaching experiences! Or, they are just beginning their career and they don't know if they have any relevant experience that can go into a portfolio.
That's why I created this course. I want faculty, graduate students, and postdocs to know that the process of creating your teaching portfolio doesn't have to be overwhelming or frustrating. I have developed a 5-step framework which makes it easy for them to tell their story, showcase their accomplishments, and prepare them for the next step in their career.
Whether you are working with graduate students applying for their first job or helping a faculty member prepare for a reappointment, this online course will help them document their teaching experiences and demonstrate their effectiveness as a teacher and scholar.
Each part of the course includes specific, actionable strategies and recommendations they can use to start building their portfolio, writing their teaching philosophy, and organizing their materials.

You can use the assignments in the course to create workshops on your campus. Or, use the resources to provide structure for your advising or consulting sessions. You don't have to reinvent the wheel or create all of these materials from scratch. Everything you need is in this course, including support from me.
This self-paced online course is divided into 3 parts:

PART 1: How to Determine What Type of Portfolio You Need
There are 3 main types of portfolios. In module 1, participants will examine the different formats and styles of portfolios so they will be able to choose the structure that works best for them and their goals.
PART 2: Collecting, Analyzing, and Presenting Your Evidence
In module 2, participants will explore the different types of evidence they need to include in their portfolio. They will create a plan for gathering, organizing, and presenting this evidence in a way that best tells their story and supports their purpose.

PART 3: How to Write Your Teaching Philosophy
The teaching philosophy is part of most applications for faculty positions. Search committees want to know who the candidate is as a teacher, how they create a learning environment, and what goals they have for continuing their professional development in teaching. In module 3, participants will use a rubric to guide them through this process and review example philosophies to help them write their own.

What's included in this course?
This self-paced course includes 3 video modules. When participants enroll, they will receive:
Instant access to 3 video modules (approx. 90 minutes total).
The Create Your Portfolio Workbook which is designed to help participants take notes and organize their ideas. You can use this workbook in your workshops or consulting sessions to help reinforce concepts and provide additional support for your campus community.
Video reviews of 3 sample teaching philosophies.
Examples of teaching portfolios and philosophies from faculty members and graduate students.
Instant access to the private discussion forum to ask questions and share ideas.

Instant access to the presentation slides.


This course is for participants who:
are applying for academic jobs and need a teaching philosophy and/or portfolio as part of their application materials.


are preparing for reappointment and/or promotion and need to organize course materials and showcase teaching experiences.


already have a teaching portfolio but it needs to be updated and reorganized to highlight new teaching experiences and achievements.


are applying for a grant, certification, and/or award and need to demonstrate overall effectiveness as a scholar and educator.



are considering a change in careers and want to document the breadth or depth of teaching experiences to position themselves as competitive candidates.
You don't have to reinvent the wheel or create a new teaching portfolio workshop.

You can integrate this course into your professional development programs and help your postdocs, graduate students, and faculty prepare for the next step in their career.
By the end of this course, participants will be able to:

1. Describe what a teaching portfolio is (and is not).
2. List reasons why a teaching portfolio is important.
3. Reflect on the different types of portfolios and consider which one they need at this point in their career.
4. Examine the 5 steps to create their teaching portfolio.
5. Think about how to organize the teaching portfolio as a scholarly research project.
6. Generate ideas for materials and evidence to include in their own portfolio.
7. Describe the difference between a teaching philosophy and a teaching statement.
8. Use a rubric to plan the different sections of their teaching philosophy.
9. Explain the importance of the teaching philosophy in the context of their teaching portfolio.
10. Generate ideas for their teaching philosophy (or teaching statement) and write their first draft.
Your Instructor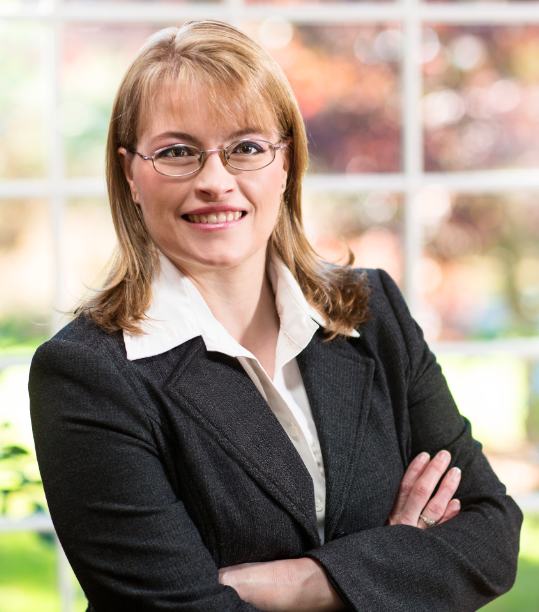 Hi, I'm Barbi! I know how challenging it is to come up with new, creative ways to engage your students. Every day, when you arrive (or login) to your classroom, you are responsible for creating a space for students to learn from you and from each other. It's not an easy task! But, you can do it! I can help.
I facilitate in-person workshops, teach online professional development courses, and create resources to help educators increase student engagement and improve learning. I work with professors, instructors, faculty development professionals, instructional designers, graduate students, postdocs, and entrepreneurs who want to learn how to teach and design engaging learning experiences. I have been working in faculty development for 18 years.
Prior to starting my own business in 2011, I directed a teaching and learning center and directed professional development programs for graduate students and postdocs who want to learn how to teach effectively in the college classroom.
Whether you're designing your first course or you've been teaching for many years, the resources I share will help you design engaging lessons, teach with confidence, and improve student learning.



Frequently Asked Questions
How long will it take me to complete this online course?
Approximately 2 hours. There are 3 videos (each 20-3o minutes) + bonus materials (videos, readings, worksheets, etc.)
When does the course start and end?
The course begins as soon as payment is received. For campuses, access ends 1 year from the date the course was purchased. For the individual plan, access begins as soon as you enroll and you get lifetime access to all of the course material.
How long do I have access to the course materials?
If you purchase the campus package, all of the faculty on your campus get access to the course for 1 year. If you purchase the campus package, all of the graduate students, postdocs, and faculty on your campus get access to the course for 1 year. If you purchase the course as an individual, you get lifetime access to the course, including any updated materials added in the future.
What if I am unhappy with the course?
I want you to be satisfied with your purchase. However, if the course is not helping you meet your goals, you are eligible to receive a 100% money-back guarantee. Please refer to the Refund Policy page for details.
How can this course be used on my campus?
You can integrate this course into any of your professional development programs. The campus package includes 1-year access for any number of participants. Participants will be able to create their own account, login, and password. They will be able to work through the course at their own pace, or you may decide to create a blended or flipped professional development program to go along with the course. You can use the workbook to structure your own on-campus workshops or to guide your consulting sessions with participants on your campus. Or, come up with your own way to use the course on your campus - it's up to you!
What methods of payments are accepted?
All major credit cards are accepted. Enroll in the course by clicking on any of the "enroll" buttons throughout the website. If your college, university, or department requires a purchase order or check to submit payment, send me an email and we'll start working on the process:
[email protected]
How do I set up an account for my college, university, or department?
Contact me to set up your campus account:
[email protected]
Once we confirm the payment information, I will send you an email with additional instructions. Participants will be able to enroll themselves, create their own accounts, and set up their own passwords. Easy!
Are discounts available if I want to purchase more than 1 course?
Yes. The more courses you order, the higher the discount. Send me an email and tell me which courses you are interested in, and I will send you more information. Email:
[email protected]