This is the LAST time the summer teaching institute will be offered!
Grab your seat today!


Get the structure, strategies, and support you need to create successful flipped and active learning experiences.

In many learning environments, the energy is directed towards the person doing the talking (usually the instructor). When planning a lecture, you might ask, "What am I going to talk about in class today?"
In a flipped learning environment, this structure is reversed. The energy is directed towards the students. Your question becomes, "What are students going to DO in class today?"
This shift changes the whole dynamic of the learning environment and introduces a new set of challenges many students and instructors are unprepared for.
In my work, the flipped classroom isn't just about recording videos of lectures for students to watch before class. There are so many more creative and engaging ways to FLIP it, and that's why in my model, the FLIP means to "Focus on your Learners by Involving them in the Process."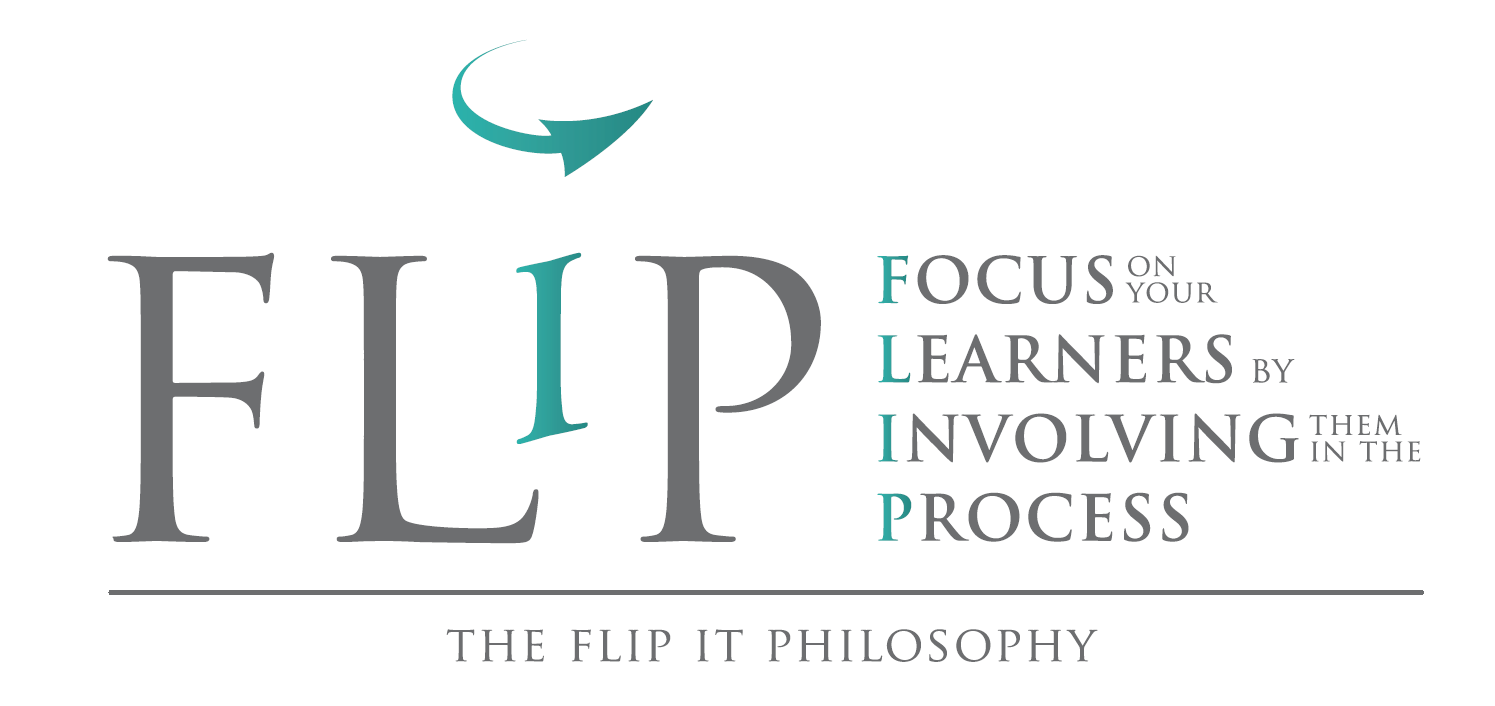 When you FLIP, you intentionally invert the design of a learning environment so students engage in activities, apply concepts, and focus on higher level learning outcomes during class time.
But how do you do it?

How do you organize the flipped classroom so it's not chaotic or out of control? What can you do to motivate students and help them see the value of it? And, where can you find more ideas for teaching strategies to add to your course to keep it new and interesting?
These are the questions I've been examining as I travel throughout the United States leading workshops, speaking at conferences, and listening to faculty from around the world share their experiences teaching in the college classroom.
As a result of these conversations and experiences, I developed a 4-part framework to help you create a successful flipped learning environment.

In this online institute, you will learn how to address the most common challenges of this model, avoid "rookie" mistakes, increase student engagement, and improve learning.
And, we'll do it by starting with one of YOUR lessons.

You can create a new lesson or redesign an existing lesson from one of your courses. By the end of the institute, you will have a framework you can use to FLIP any lesson in any learning environment. The step-by-step process is repeatable and adaptable to any course in all disciplines.
You can do this! Let's FLIP it!